Don't Take My Word For It…
Read A Few Kind Words From My Happy Clients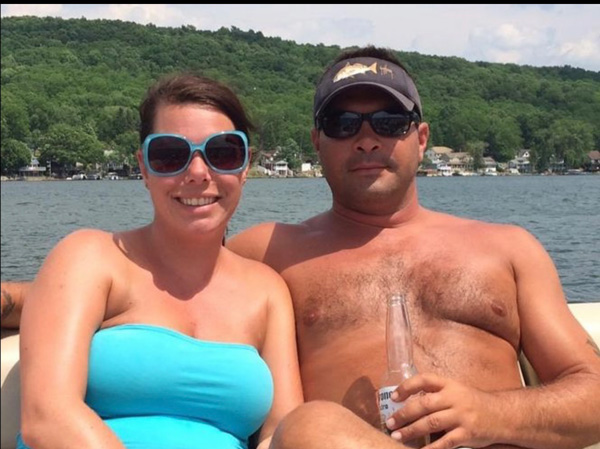 Training with Coralie on WebFitLive has been fantastic! I knew nothing of fitness or nutrition before. I've never had muscles or even been toned before working out with Web Fit Live.
I've been a member of the Dad-bod squad for the last several years. In January 2020 my weight was 225lbs Where it had been for a long time. I'm now down to 175lbs as of July 2020 and have actual abs! And, majority of all done during quarantine without gyms, all from my own home.
Following Coralie's advice and while continuing to get online for my workout sessions, I decided to give up all the "fun stuff" to get the results I wanted. That meant no alcohol and almost no sugar For me. I do intake lots of protein and occasionally have a Coke Zero.
I will continue to use Web Fit Live and gladly recommend to anyone who is serious about getting the results they want.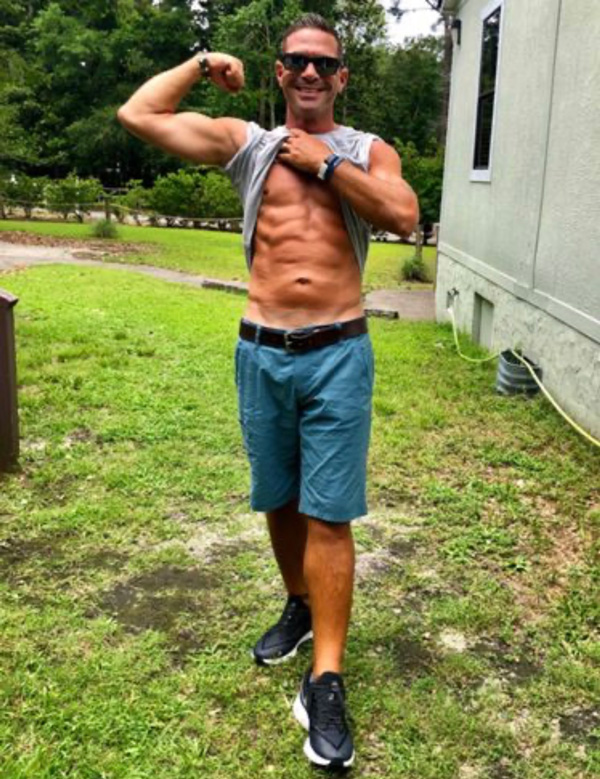 Working out with Coralie makes a grueling task fun. She is very knowledgeable about proper and safe technique, but the best thing about Coralie is her high energy – it's contagious!
I have had two previous personal trainers and none have the knowledge or understanding of the human body the way Coralie does! Thank you.
Coralie has been working with me since I moved to Charlotte in 06. I began by working with Coralie 3 days a week. Once I reached my goal to loose 30 pounds, I cut down to 2 days and now we train together once a week. I love how she motivates me and encourages me to focus on new goals. I would highly recommend her!
Coralie did a wonderful job helping my husband Maury get fit. He loved going to the gym and they had so much fun together. In the meantime he gained muscle and definition. It was well worth the time and money. Coralie knows fitness and is a great example to others.
Coralie is a wonderful and dedicated trainer who has taught me many things about working out both with her and on my own. She has shown me that with hard work and determination that I have seen results over time. I watch what i eat more carefully and workout on a regular basis whether it is working out along side her or by myself. Coralie has the desire and will focus on your specific needs to help you attain your goals. She is such a wonderful lady to be around and will not hesitate to answer any questions you may have. I highly recommend her if you are serious about getting into better physical condition.
Coralie has been a wonderful addition to my life! We have been working out together for about a year – first at my home, then at the gym/clubhouse in my development. Working out and exercising is not just something you do when you feel like it . . . She's taught me that It's a forever thing that must be added to your daily life. And I always feel great when the workout is over. I must admit I couldn't do this without her. She knows when to push and when to ease off. And my only advice is . . . don't ever believe her when she says, "Just do 5 more then we'll be done." NOT. She has become a good friend who I really cherish!
I have found working with Coralie to be so easy and motivating. She gives so much to my success I knew I would not fail!
I dreaded the gym but meeting with Coralie and seeing the positive results so quickly has really sold me on the one on one process.
A few years ago I had Coralie as a personal trainer. She was able to find out my strengths and weaknesses quickly. We were together for three workouts a week for a few months and I made a lot of progress during our 1 hour sessions. Coralie made me work hard but the results were worth every bead of sweat. She was both encouraging and strict with me. Coralie knows just how to get the most out of me. Just the right amount of praise and pushing. Those were some of the most productive workouts I have ever had. I'd have Coralie as a trainer again in a heartbeat.
I would like to praise Coralie for her dedication to my transformation! She is a plethora of knowledge and insight that only comes from experience. I actually met her at a birthday party and we hit it off. She suggested a trial session, and from that moment on I knew that this time, I would finally achieve my goals! I not only learned how to exercise properly, but also understood just how important a role proper diet plays in the whole scheme of things. Coralie makes it a point to call you daily or email you hints throughout the day to keep you motivated. She knows just the right thing to say to help you stay excited about the changes that will take place and the right words to push through your workout even if you think that you can not make it. If it were not for these calls from her I am sure it would have been extremely hard to continue to reach my goals. Coralie also is so giving, she never looses sight that you are her client and she will give you 110% of herself. Once she is done with the workout she does not stop there. She truly cares about each and every one of her clients and is dedicated to help you look and feel better. Coralie definitely goes above and beyond what is required of her, and for that I am truly thankful! I am blessed to have met her; she has truly changed my life.
I just wanted to say thank you to Coralie for the awesome training sessions we had. I learned so much about how to lift weights properly in a private studio before going into a busy gym I'm really glad a friend told me about Coralie, well worth hiring her as a personal trainer.
Just a few words about our relationship and training together –I had worked out pretty much my entire adult life so I knew a lot about working out and eating right (as most of us do but find it hard to stick with). I didn't have a problem getting back in shape after my first daughter was born. However, after the birth of my twins in October of 2005, it was a different story. I am only 5'2″ and topped out at 215 lbs (80 lb weight gain – wow). Although I carried to term and had very healthy babies, I got to a point that the weight stopped coming off. Then I found Coralie and once again, I got control of my life (and weight). Not only did she encourage me when I most needed it but her knowledge in this area of fitness was exactly what I needed. She pushed me when I wanted to stop at a certain rep range, etc. – she would even get down there and do the abs workout with me or lunge around my house with me – it was great. She stayed on top of me with changing my workouts enough along with my diet and with the combination of those two (diet being super important), I was able to lose 15 lbs and then some even after our sessions were done due to the great knowledge she had supplied. Following the end of our sessions, Coralie continued to check in on me, even offering other exercises I should try and diet changes – thank you for that! Not only did I find an awesome trainer but a good friend too! Thank you Coralie for everything you did for me!